We are a licensed cannabis retail company with store locations across Ontario. As a pioneering store in the new legal market, our goal is to set a standard for cannabis retail that inspires the acceptance of cannabis in our community. Our hope is that by redefining the experience of purchasing cannabis, we can help dissolve the negative stigma associated with cannabis.
To do this, we are doing two things. First, we are building an in store atmosphere around the tenets of positivity, openness and education. Simply put, when you walk in the doors, we want you to feel as welcome as you would in your own home.
Second, we are striving to be a stalwart member of the community by operating a sustainable business with as low of an environmental impact as possible through the implementation of 100% recycled paper bags and a free to use recycling program. We are also a certified Living Wage organization, which means we provide employee compensation above and beyond the living wage to our staff and all of our contractors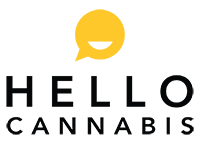 Keep in touch
Stay in the loop for weekly updates on new products and exclusive offers.