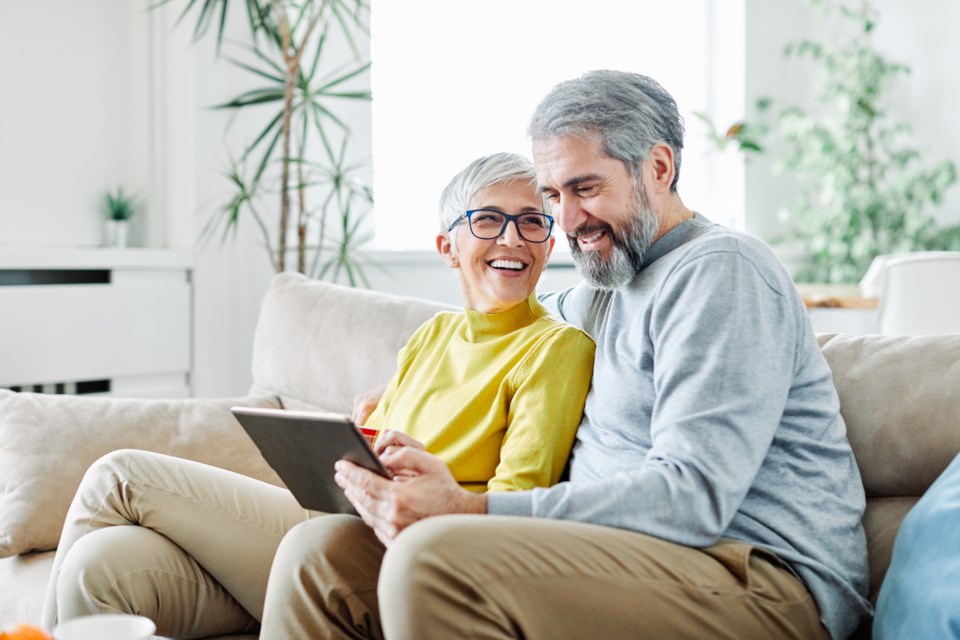 Did you know that according to StatsCan, seniors are the fastest growing demographic of cannabis consumers in Canada!
How did that happen?
Well, it's believed that legalization has led to a significant decrease in the stigma against cannabis, prompting more people to want to learn about cannabis. Learning more about the plant helps people see it in a different light, which allows them to become more open to consuming cannabis.
As the fastest growing base of new cannabis consumers, seniors have a lot of questions for bud tenders. Here are the most common questions that budtenders at Hello Cannabis in Sault Ste Marie get from seniors.
#1 – What is Cannabis?
Cannabis has many names including but not limited to; Weed, Marijuana, Ganja, Bud. We use Cannabis because that is the scientific name for the plant.
Cannabis is used for both medical and recreational purposes. Medical users usually use cannabis because a doctor or nurse practitioner has prescribed it to help treat an ailment, or chronic pain, while recreational users have traditionally used cannabis for the intoxicating effects of THC, a compound in cannabis that makes users feel 'high'.
However, over the past decade, many recreational users have begun to choose cannabis products containing CBD, another compound in cannabis that does not produce intoxicating effects.
While CBD and THC are the two best known compounds, cannabis contains over 100 compounds and exciting new products containing cannabis compounds like CBN and CBG are now available as well.
#2 – What Can I Expect After Using Cannabis Products?
Well, it depends!
Cannabis is a complex plant and cannabis products are becoming much more engineered than ever before so that they produce a certain feeling.
In general, cannabis products can lead to feelings of euphoria, happiness and relaxation. However, they can also lead to unpleasant feelings in some cases, and that's why it's always recommended to start low and slow! Whether you want to smoke flower, vape concentrates, ingest edibles or oils, it's best to start with a small amount and see how it affects you.
That's because the THC in cannabis is intoxicating, which means that it causes impairment in your cognitive functions. These can include impaired motor skills and slow reaction time that can increase fall risk and injury. So although most people use cannabis safely for the feelings of euphoria, happiness and relaxation, it's always important to start low and slow to make sure that you're using a product which gives you the feeling you're looking for!
#3 – How Is Cannabis Used? 
Cannabis is inhaled, ingested or used topically. Legal cannabis products are only available from provincially licensed cannabis stores like Hello Cannabis, as well as from the Ontario government's online store and through a variety of medical providers. All of these legal products are marked with a label which details their THC and CBD content.
Inhaling cannabis products can be done by using a bong, pipe, dry herb vaporizer or rolled joints. After using any of these methods, the effects can generally be felt within seconds and they can last for up to 6 hours.
Edibles such as cannabis infused food or beverages as well as oil capsules are consumed through eating or drinking the product. Alternatively, cannabis oils, sprays and tinctures are used sublingually under the tongue or on the cheek. Either way, the effects can take anywhere from an hour to 4 hours to kick in and can last up to 12 hours.
Cannabis Topicals such as oils, creams, or balms can be applied to the skin, hair or nails. The cannabis extracts in topical products are absorbed into the skin and bind to a network of cannabinoid receptors in the immune system called CB2, which are part of the endocannabinoid system.
#4 – Can I Use Cannabis With Other Substances ?
Consuming cannabis while taking other substances such as alcohol or opioids can be dangerous to your health and is not recommended. Smoking Cannabis with tobacco can also increase exposure to harmful chemicals that can increase health risks .
#5 – Can I use Cannabis While Taking Medication?
Disclosing Cannabis use to your doctor is important especially if you are taking medications, have any underlying conditions or plan on having surgery.
#6 – Are There Any Health Benefits To Using Cannabis?
Cannabis, in particular CBD, has gained attention for its potential medical applications for treating or managing health conditions such as chronic pain, difficulty sleeping, anxiety and depression. Although there is some promising evidence, not enough is currently known about the effectiveness of CBD.
Recently seniors and older adults are saying using Cannabis has increased their quality of life. Some seniors say that it has helped them recover from a loss of appetite (we've all heard that cannabis gives you the munchies), others say it provides comfort in times of discomfort.
Of course, as humans age, sleep often becomes difficult and Cannabis is well known for its sedative effects.
Hello Cannabis recently implemented a 10% Senior and Veteran discount that takes place on Mondays. This gives Hello Cannabis budtenders a chance to interact and educate this specific demographic to ensure Cannabis is being used safely.