Hot Spots in the Soo to Satisfy Your Munchies
Let's face it, one of the most well known effects of cannabis is the munchies.
If you're looking for cannabis in Sault Ste Marie, and you're looking for a way to quash the munchies afterwards, we're here to help.
The insatiable appetite for all things flavourful, as many flavours as possible. All. The. Flavours. If you find yourself on a hunt for flavour, look no further. The Soo has something for everyone, from diners to steakhouses, Italian to Indian and more.
Below, we've listed some of our favourite food spots in Sault Ste Marie to satisfy your munchies without breaking the bank.
Ernie's Coffee Shop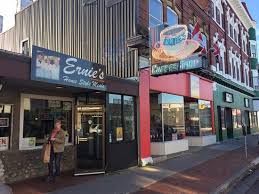 A staple in the Soo, Ernie's has been a part of the community for over 40 years. Great service, delicious food, fair prices, and a cozy atmosphere make this coffee shop a well-known spot in the area. They serve up large portions of fresh, traditional diner food with a modern twist. Make sure you order one of their enormous slices of pie before you get the bill!
Address: 13 Queen St. E, Sault Ste. Marie, ON P6A 1Y4
Hours: Mon-Tues Closed, Wed-Thurs 11:30am-9:00pm, Fri-Sat 11:30am-10:00pm, Sun 12:00pm-9:00pm
Contact: (705) 253-9216
Website: https://erniescoffeeshop.ca/
Westside Café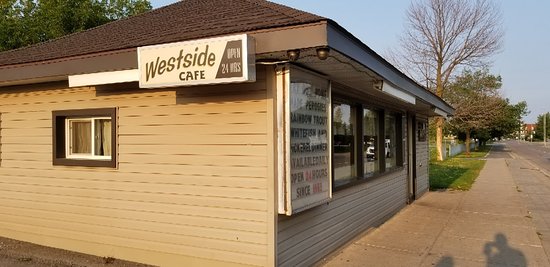 Located in the west end, this simple diner serves up all of the classics. They're open 24 hours which make it a great option any time of day. Whether it's a wake n' bake kind of day and you want a tasty diner breakfast or you've got the late night munchies, the Westside Café is sure to hit the spot.
Address: 260 Queen St. W., Sault Ste. Marie, ON P6A 7A6
Hours: Open 24 hours
Contact: (705) 256-5121
Burger Don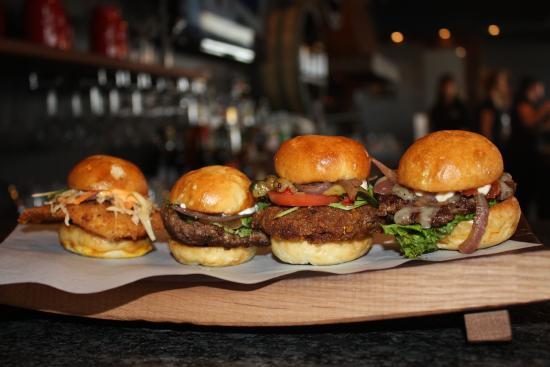 If you're craving a juicy burger, this is where you want to go. They're known for their specialty burgers, but if you prefer you can also build your own from a long list of options. They also serve up gourmet hot dogs, fresh tacos, spiked milkshakes, and more. If you're looking to quench your thirst, they also have a selection of craft beers to wash down that hamburger. If you're really high, we really recommend the Doughnut Burger (it is exactly what you think it is).
Address: 7 Great Northern Rd, Sault Ste. Marie, ON P6B 4Y4
Hours: 11am-12am 7 days a week
Contact: (705) 946-4444
Website: https://burgerdon.ca/
The Breakfast Pig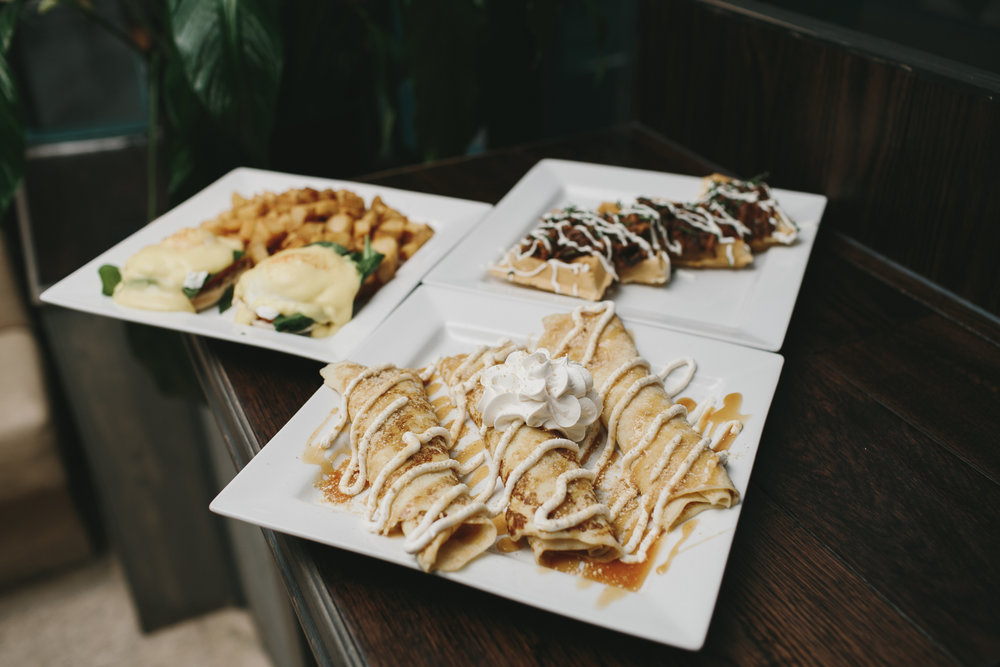 This laid-back breakfast spot is a great place to grab some eggs and bacon after a session with your friends. Everything on the menu is delicious, but you can't go wrong with the Mother Clucker (fried chicken & waffle benny with hollandaise and Frank's Red Hot). If that doesn't pique your interest, try out the breakfast poutine or the bacon cheddar waffles, or both. There's also a tantalizing selection of crepe, pancake, and French toast creations to choose from, including seasonal flavours like candy cane or pumpkin spice. This spot will quickly become your wake & bake go-to for breakfast munchies.
Address: 265 Bruce St., Sault Ste. Marie, ON P6B 1P5
Hours: 8am-4pm, 7 days a week
Contact: (705) 450-6911
Website: https://www.thebreakfastpig.com/
Aurora's West Side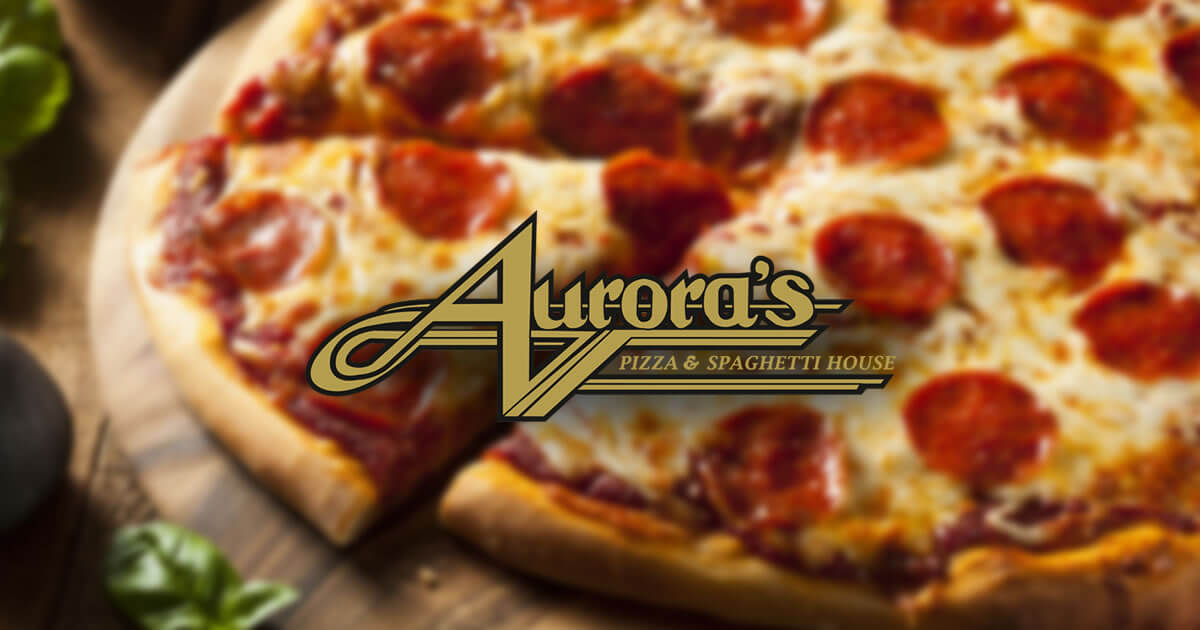 For over 70 years, Aurora's has been known as the place for friends and family to come together. Located right in the heart of the west end, they offer a variety of homemade pastas, fresh gourmet pizzas, and fall-off-the-bone ribs, just to name a few. Everything is fresh and made in-house for an authentic Italian dining experience. Suffice to say you won't be the only thing that's freshly baked.
Address: 300 Second Line W, Sault Ste. Marie, ON P6C 2J5
Hours: Mon-Thurs 11am-11pm, Fri-Sat 11am-12am, Sun 4pm-10pm
Contact: (705) 949-3000
Website: https://aurorasrestaurant.com/about/
Low & Slow Smoked Fusion BBQ
Southern cookin' meets the Great White North at Low & Slow. If you're craving some legit BBQ, then look no further. They're serving up all the classics and more – fried chicken & waffles, pulled pork, brisket, jerk chicken, poutine, shrimp & grits, jambalaya, and mac n cheese just to name a few. Forget the fork and knife, you're going to want to use your hands for this feast. Smoke a joint and head to this smoked BBQ joint.
Address: 648 Queen St. E, Sault Ste. Marie, ON P6A 2A4
Hours: Closed Sun-Mon, Tues-Sat 4pm-8pm
Contact: (705) 450-6328
Website: https://www.eatlownslow.com/
Tandoori Gardan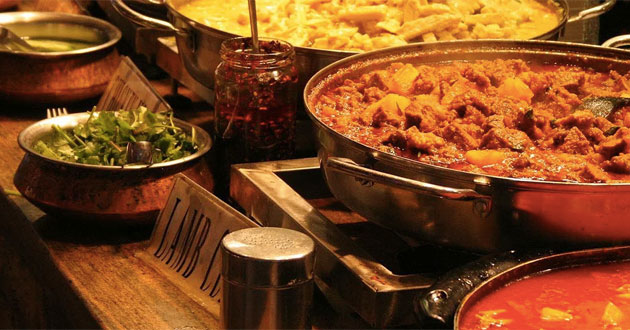 Sometimes you're in the mood to mix it up from the usual North American comfort food. Few cuisines offer the flavour explosion that Indian food does, and this downtown spot is full of delicious dishes. Often described as a hidden gem, they offer all of the Indian fare you know and love. Once the smell of that chicken tikka masala sauce hits your nostrils, you'll be lost in the sauce. Make sure you get high before you eat because you won't want to put your food down once you start.
Address: 663 Queen St. E, Sault Ste. Marie, ON P6A 2A6
Hours: Mon-Fri 11am-8:45pm, Sat 12pm-8:45pm, Sun 4pm-8:45pm
Contact: (705) 450-2280
Website: https://www.tandoorigardan.com/