Cannabis Christmas Gift Guide!
The holiday season is finally here and we all know what that means, it's gift giving time!
With everything that's happened this year, you're probably more excited for the holidays than ever before. Finally, a chance to unwind and relax a bit after the most hectic year imaginable.
We understand how tough this year has been, and from everyone at the Hello Cannabis Store in Sault Ste Marie, we want to thank you all for the support you've given us during our first year in business. We hope that what we do has made a positive impact in your lives this year in some way.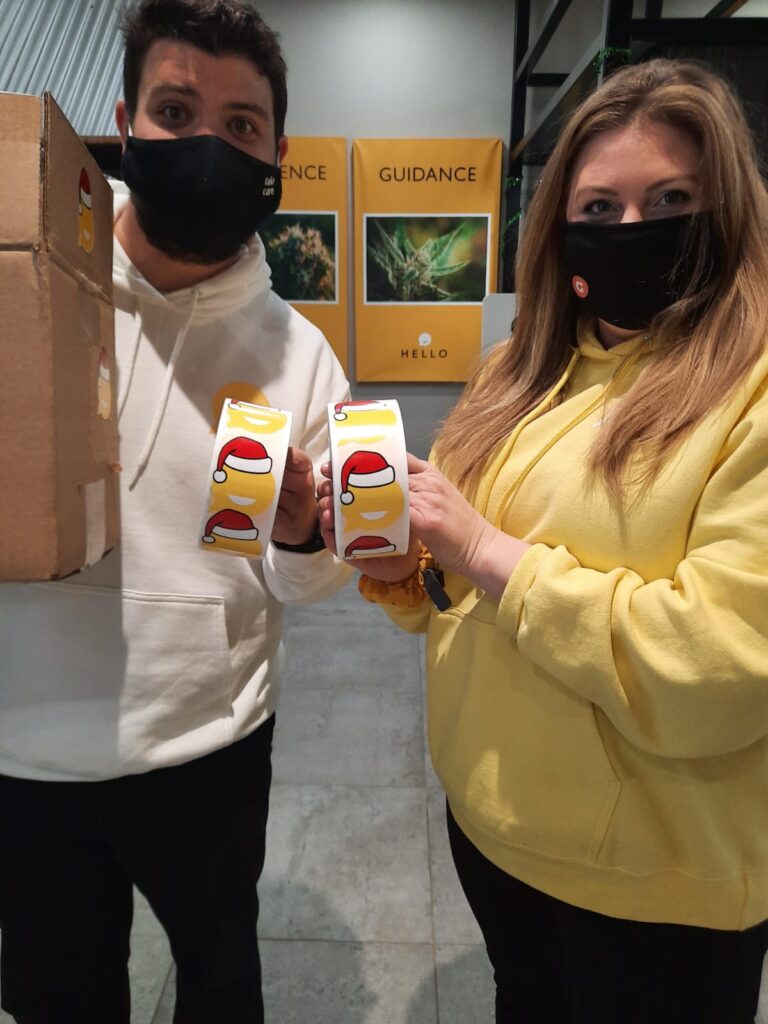 It's our first Christmas as a licensed cannabis store and we're trying to give back to the community with our food drive for non perishable food items, all of which will be donated to a local food bank. Any item helps!
Cannabis Gifts for The Holidays

For most of us, the first week of December means that you've got to start planning out how you're going to treat your friends and families. And this year,  whether you're buying for grandma, or buying for your friends, cannabis and cannabis accessories are projected to be some of the most popular gifts to give.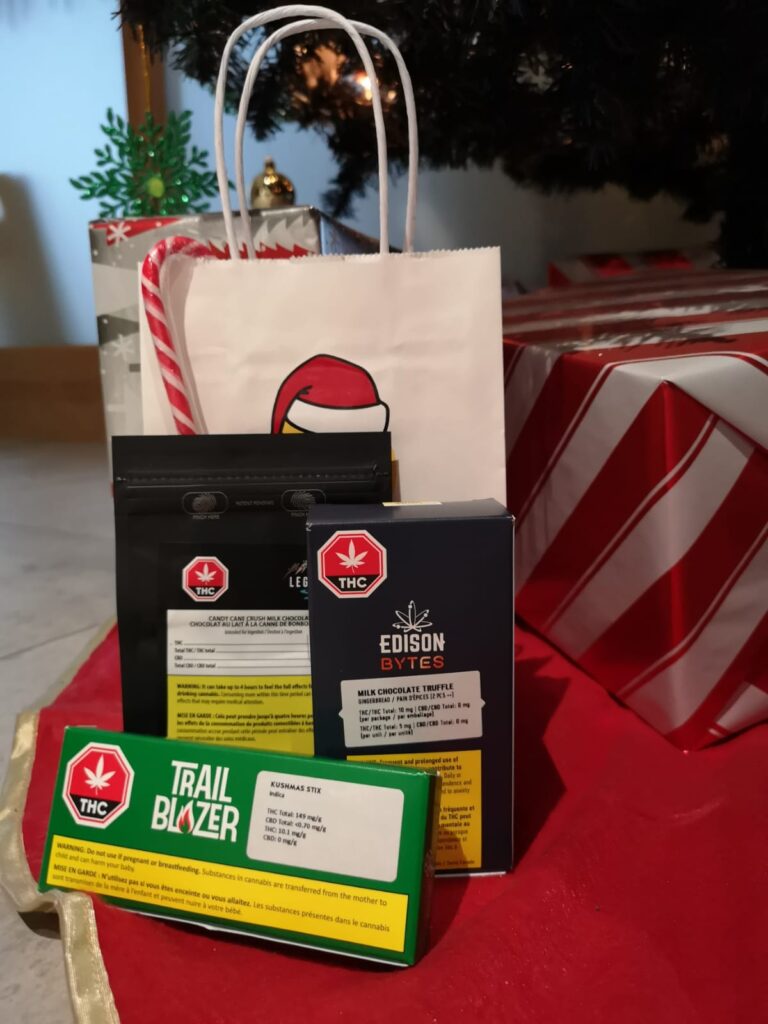 With all the new products on the table, including edibles, drinks and low dose items like THC-CBD 1:1's (meaning an equal amount of THC and CBD) there's plenty of options this Christmas. There's also more accessories available now than ever before!
Here's a quick rundown of the products that our team at Hello Cannabis is looking forward to this holiday season!
Cannabis Gift Ideas for Dad!
Mollo 5:5 
Beer Style Cannabis Beverage – Mollo is a joint venture between Canada's most iconic beer company, Molson and one of Canada's largest cannabis companies Hexo. Hence the name!
At 5 mg THC, 5 mg CBD, it's not extremely strong which means that it's suitable for anyone from a novice cannabis user to experienced consumers alike.
Apothecanna Topicals
Every Dad has that old ache or pain that acts up from time to time.
Topical products in general are a great way to reduce pain . Apothecanna topicals infused with CBD mean that there's no intoxicating effect involved. T
Balanced TWD Pre-Rolled Joints
Balanced joints have half THC, and half CBD, and are a lot more subtle than a standard full THC product, perfect for someone just getting back into it.
Cannabis Gift Ideas for Mom!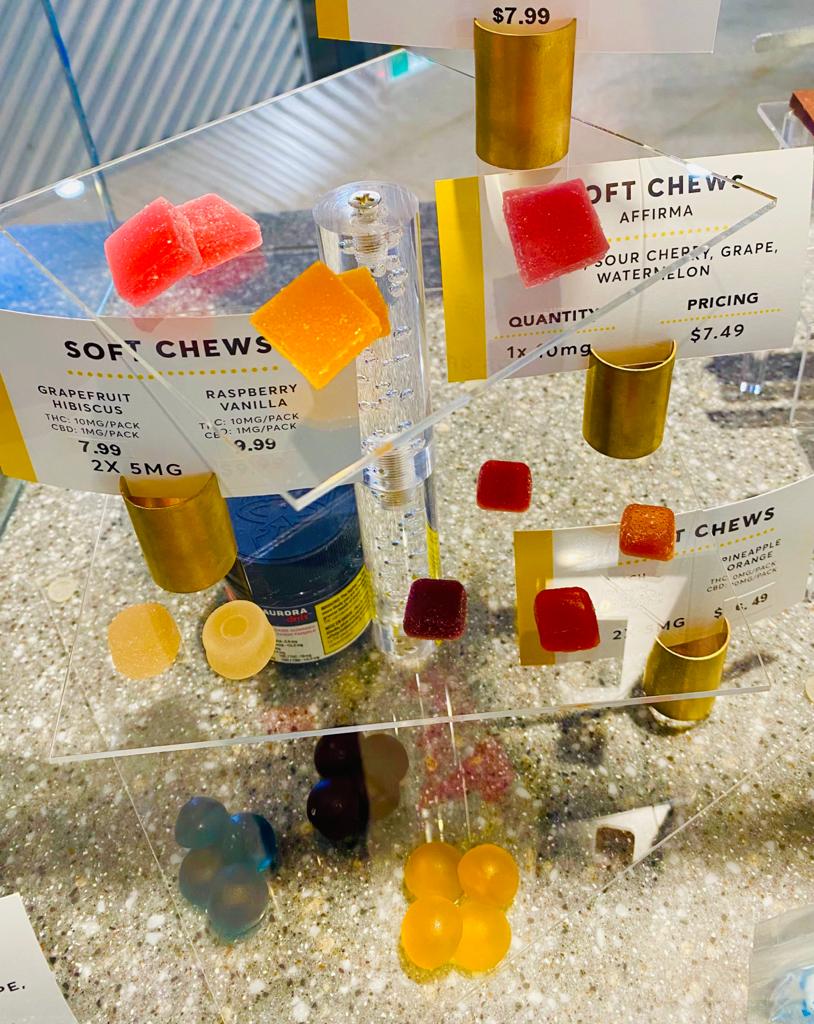 TGOD Happy Hibiscus Whole Leaf Organic Tea
Made from a complex blend of all organic ingredients, this is a great gift for providing a top shelf experience.  The Green Organic Dutchman is second to none when it comes to using the finest ingredients.
Mango Sour Soft Chews 
Each pack contains 2 soft chews, and is a great affordable stocking stuffer, or gift basket addition.
Gems 5 mg THC : 5 mg CBD Softgels
Entry strength, and entry priced to provide a great way for new users to experience edibles in a controlled manner.
Cannabis Gifts For Friends!
Everyone's got one wine connoisseur in their lives, one hardcore sports fan, one fashion lover and now everyone certainly has one cannabis expert too!
So for that friend in your circle, here's a great option.
It comes from one of the best selling brands in cannabis called Redecan and it's called Mistletoke. Get it? Mistle…toke. Well, they're releasing this limited time offer for the holidays and it really should be reserved for only advanced users because this is a very strong THC potency potential strain with a fruity, sweet aroma and flavour profile.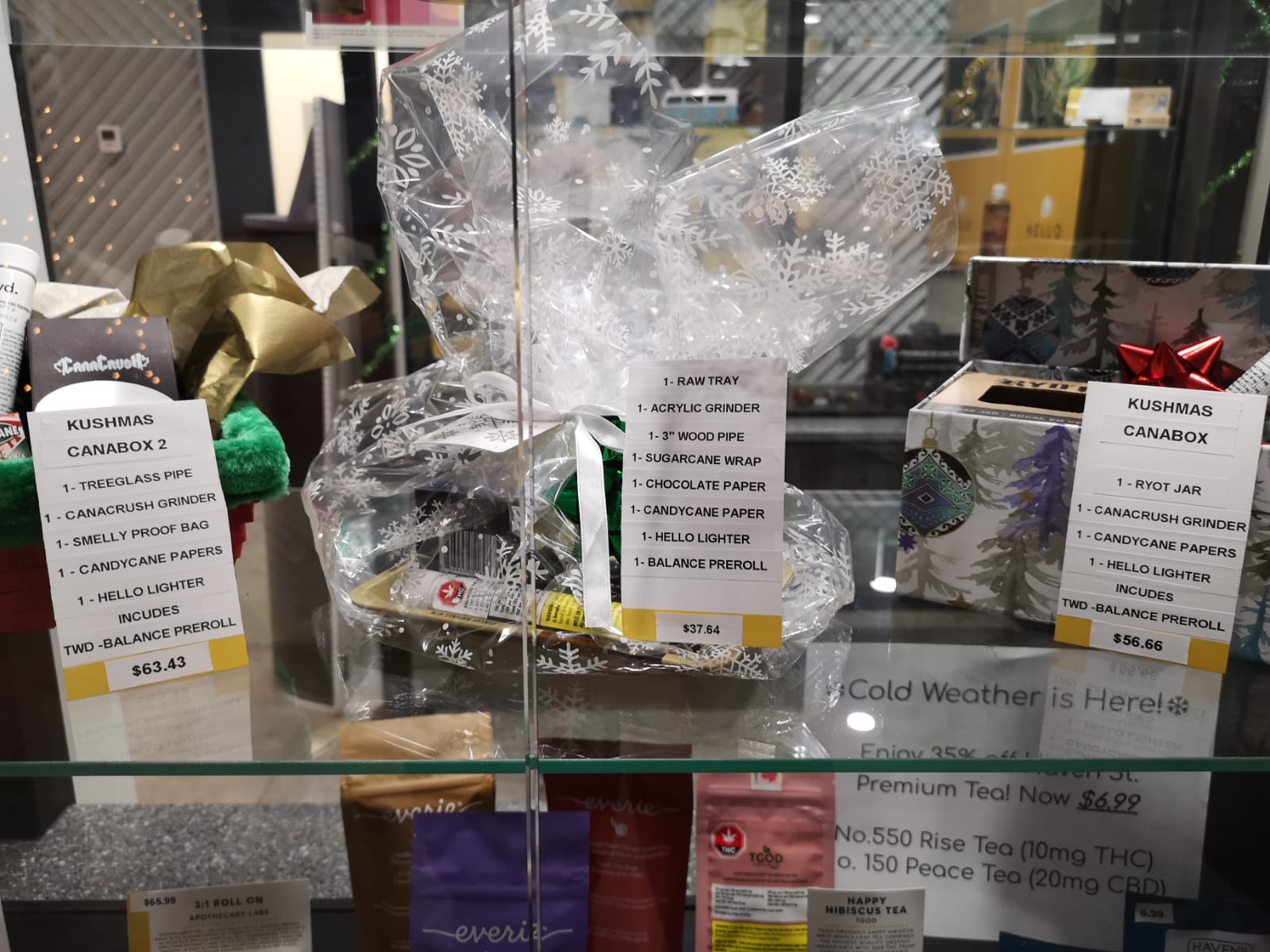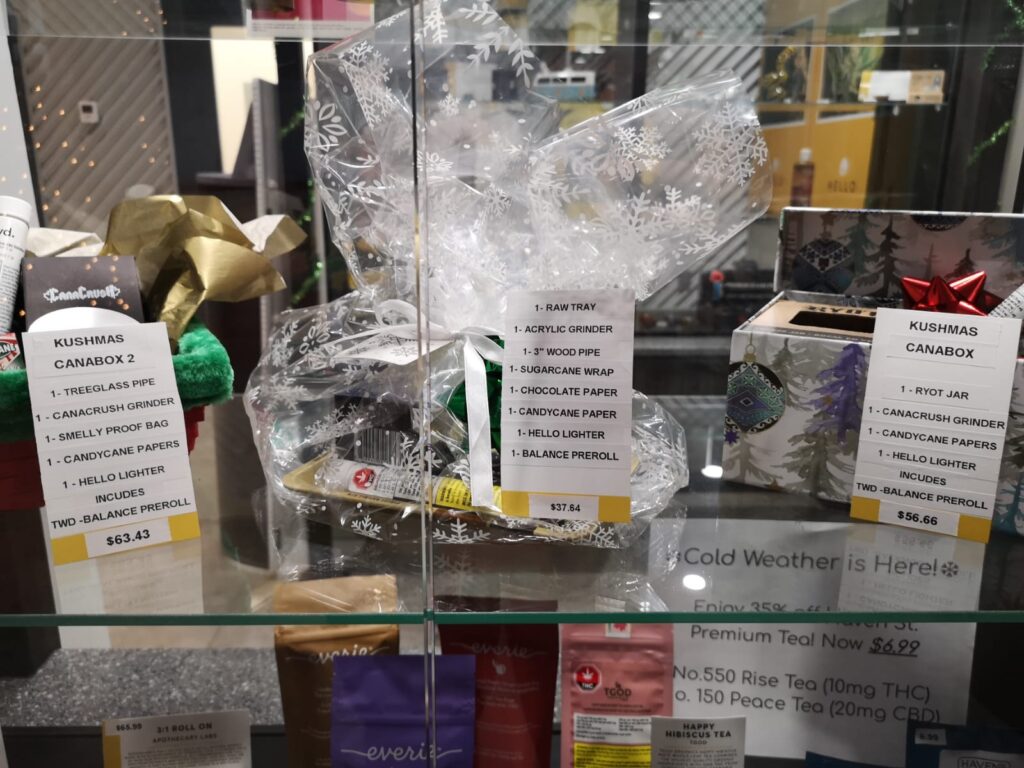 Be careful who you gift this to because this is definitely a heavy hitter and might lead to an unenjoyable experience if consumed by a novice.
Cannabis Gifts under $10
Most beverages and edibles fall into this category.
Canadian companies are coming out with some interesting options for the holidays like these 10mg Candy Cane Crush Milk Chocolates from Legend or these 10MG Gingerbread Milk Chocolate Truffles Bytes from Edison Cannabis.
In the mood for festive pre-rolls?
These Kushmas Stix are a blend of Mendocino Purple Kush and Critical Kush, and pack a holiday punch in a convenient 0.5 g pre-roll.
Whatever you're looking for when it comes to cannabis, please feel free to ask us all your questions. That's what we're here for!